I completed the final 8 Dark Elf warriors, bringing the total to 16.
Here's the group shot of the 16 total. I have completed 6 with the Repeater Crossbows, one with a sword, a standard bearer, and 8 with spears. I need to pick up another box to add more with swords and 2 more with the Repeater Crossbows.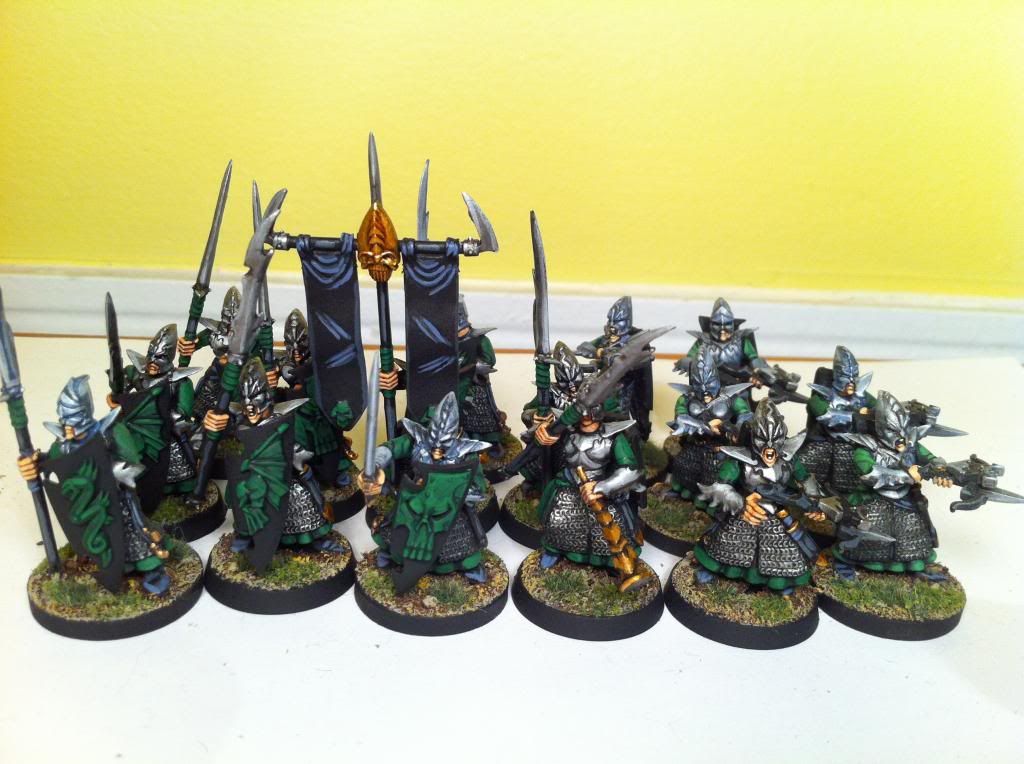 Finally, a shot of the Eternal Enemies in action: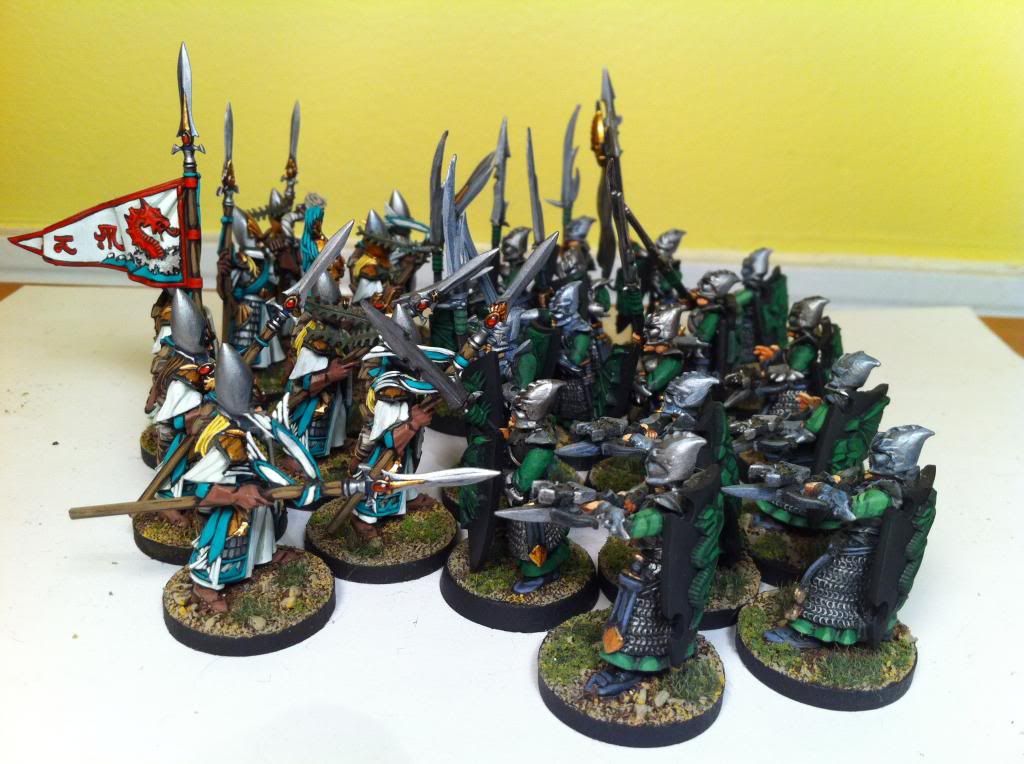 Both armies are going to quickly outgrow my little lighting set up on my painting table!