I've had this miniature for a long time and I finally completed it. Fairly happy with how it came out. I asked my wife for the dragon color scheme and she completely surprised me with this choice - I thought she'd say blue.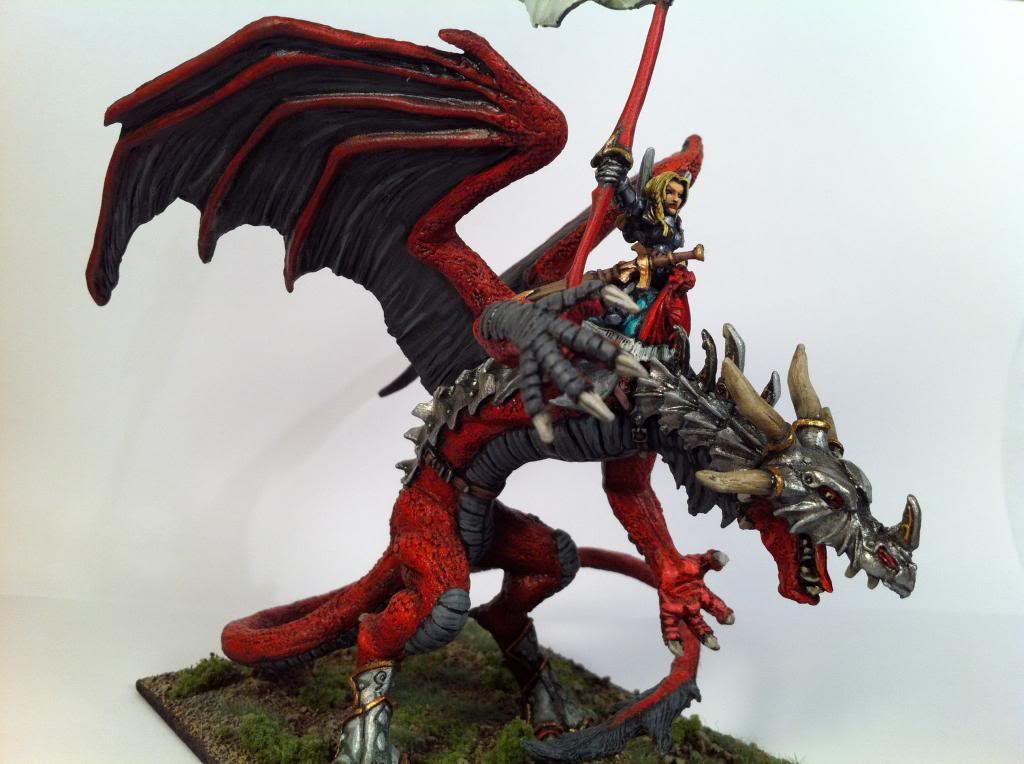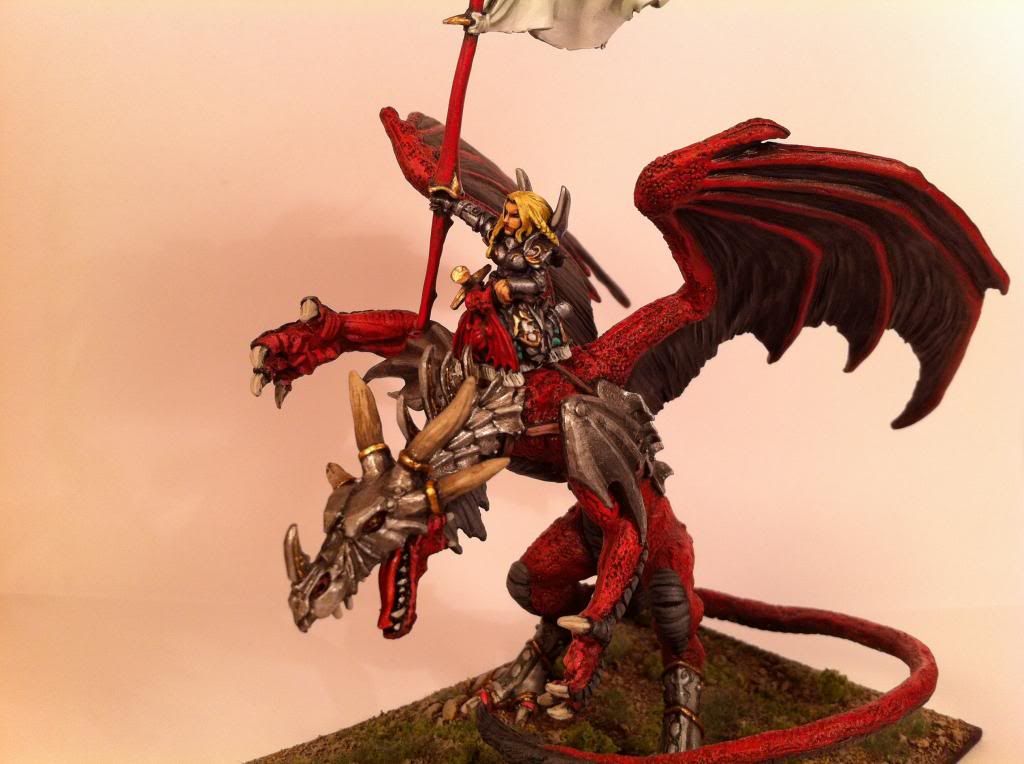 I took this picture to highlight the base and the large puddle.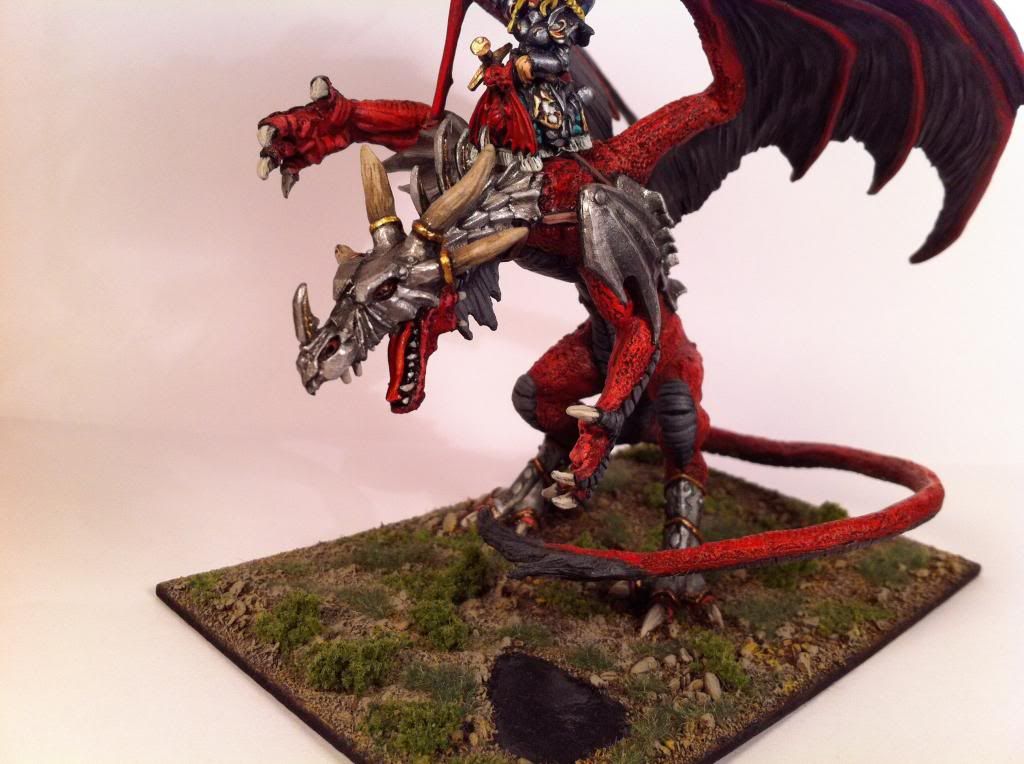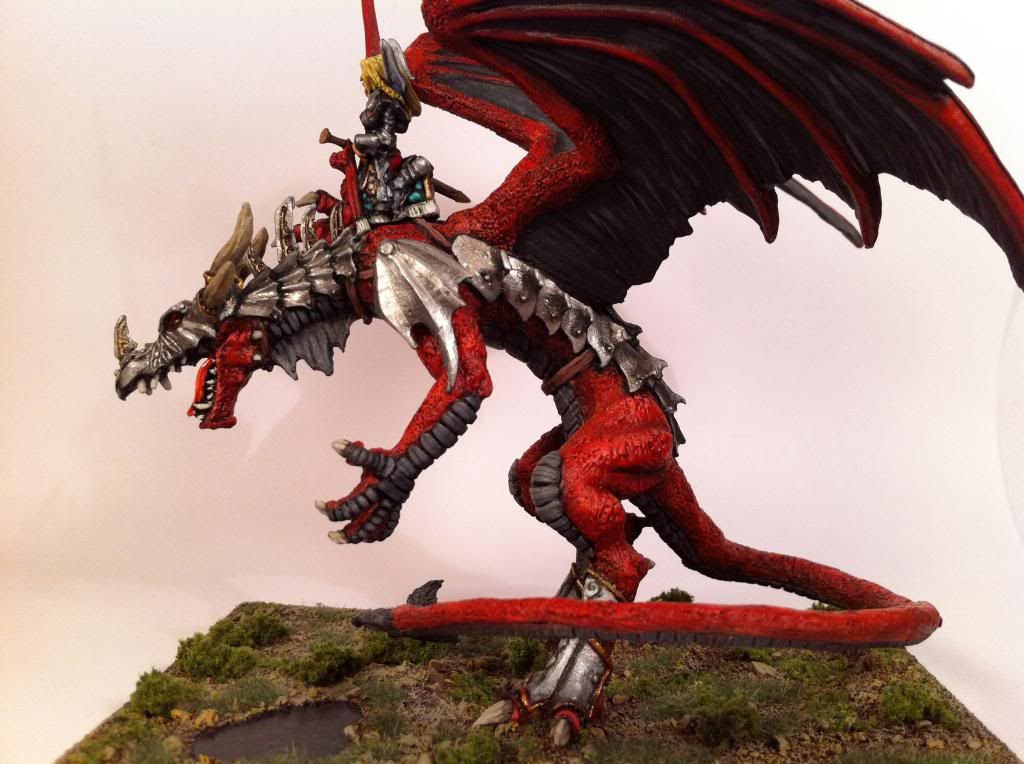 Here's a picture of a High Elf Sea Guard from GW.